Chou lab members presenting at the annual ToBE departmental symposium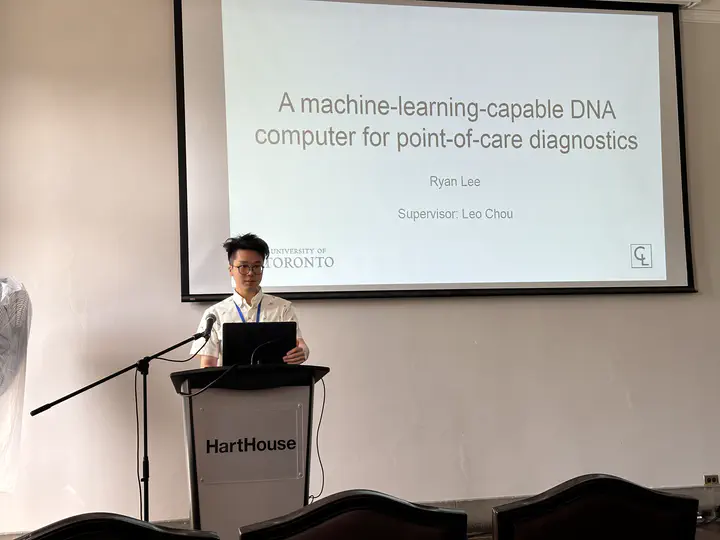 Great job to Eric and Shana on their poster presentations, as well as Ryan and Meghan on their oral presentations. Good representation from the group.
A big congratulations goes to Meghan as well for winning best oral presentation in the Molecular Stream!!!